angles tendres
2020

Festival Eufònic, Centre d'Arts Santa Mònica, Barcelona
Meeting between the musician Ferran Fages and Carme Torrent.

Movements-sounds that give rise to polyphonic situations of a certain strangeness, welcoming that which was unthinkable.

An exploration of the places between, of the indiscernible places. A way of moving the places, the times, the affections granted as fixed. On the thresholds of visibility, of perceptibility, of intelligibility. Nuances and infinitesimal variations of feeling. In its undulatory, vibratory version.

The actions-sounds that compose the pieces are motivated by the need to reconstruct with the remaining elements, rather than to expose and find or replace what is missing.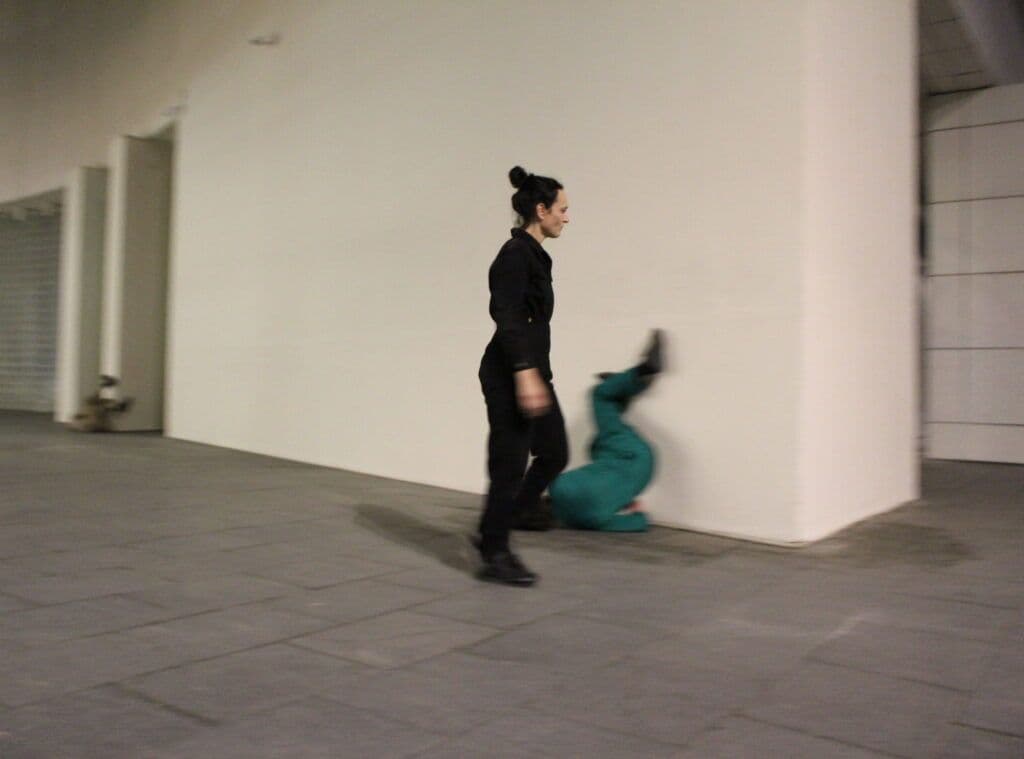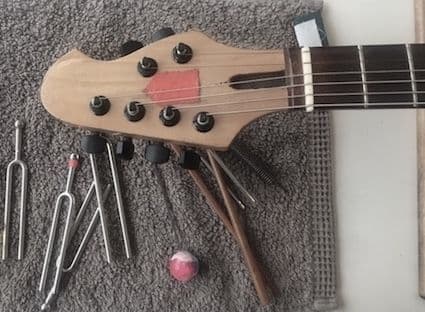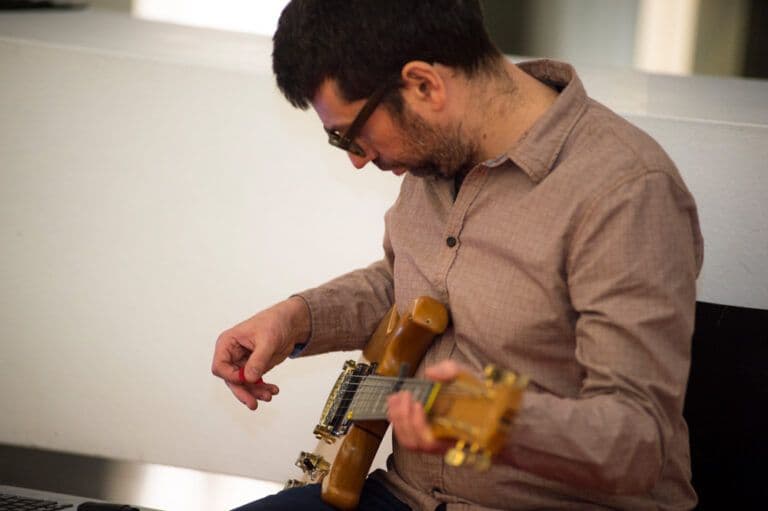 Cast
Project:
Ferran Fages and Carme Torrent
Cycles:
Festival eufònic, 2020
Festival eufònic, 2021
Location:
Centre d'Arts Santa Mònica, Barcelona
2020

Festival Eufònic, Centre d'Arts Santa Mònica, Barcelona