eclipse, 2015
2017

Hacer Historia(s), La Poderosa, Barcelona
How does a memory that we cannot remember trigger?

An attempt to remember a piece that took place in 2015 at the Casa Encendida in Madrid. An attempt that happens without being able to assert itself, to define itself, tending towards its own disappearance. Movement, which makes it possible to rediscover time in itself, in all its strata, including lost time.

ECLIPSE; a choreographic conversation between Quim Bigas Bassart and Carme Torrent. The meeting arises in various formats with the desire to approach other modes of production that are missed over time, rescued and reformulated.

In January 2015, Carme Torrent and Quim Bigas were invited as participants in the Festival - Holding the question What can a body do? - at La Casa Encendida, Madrid. We decided to take advantage of the invitation that this framework provided us to generate a meeting/conversation between the two. From this meeting, Eclipse emerges, the image always arrives late.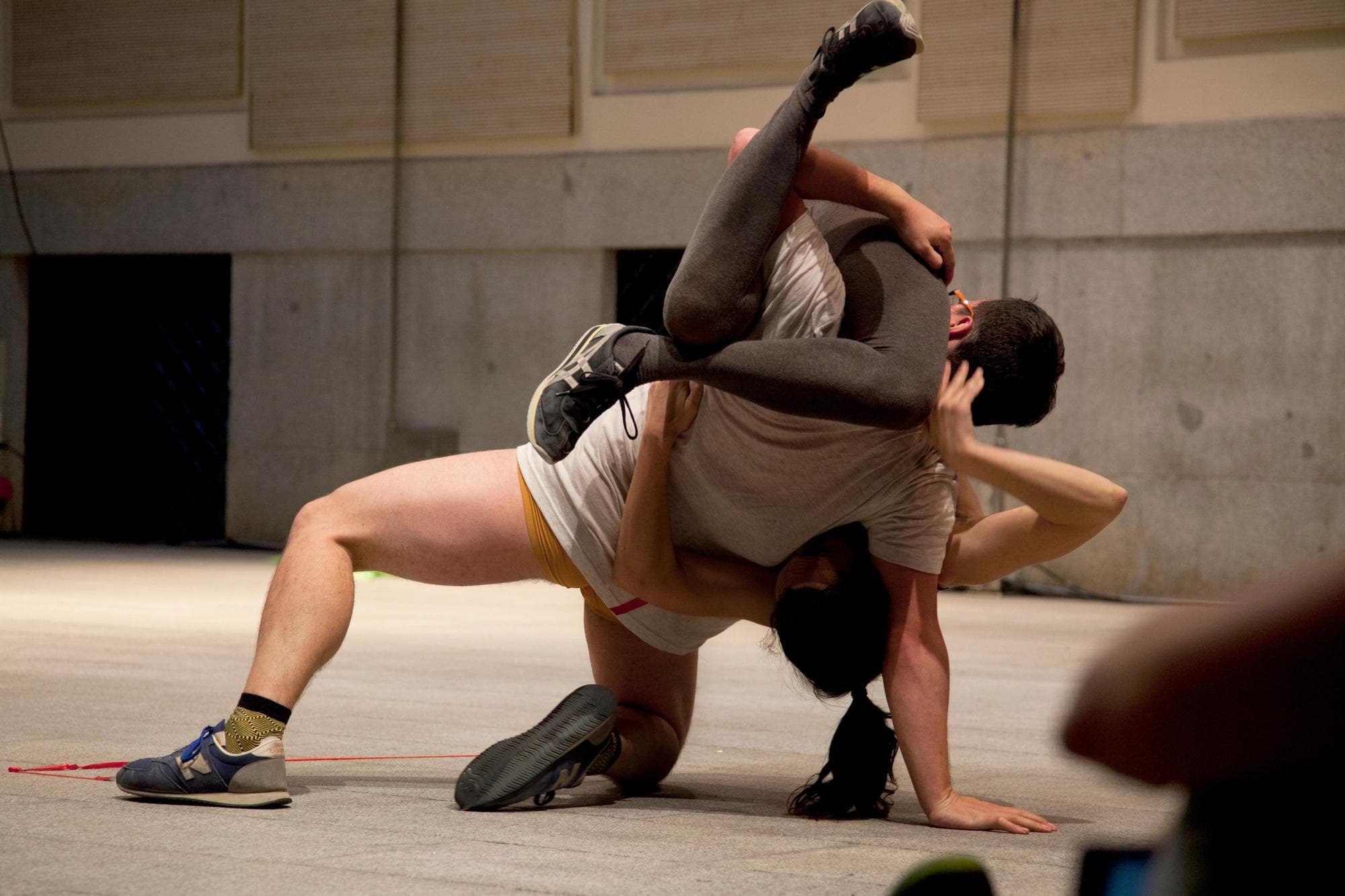 Cast
Creation and interpretation:
Quim Bigas and Carme Torrent
2017

Hacer Historia(s), La Poderosa, Barcelona